Snooki Calls Newt Gingrich 'Nice' & 'A Cute Little Man'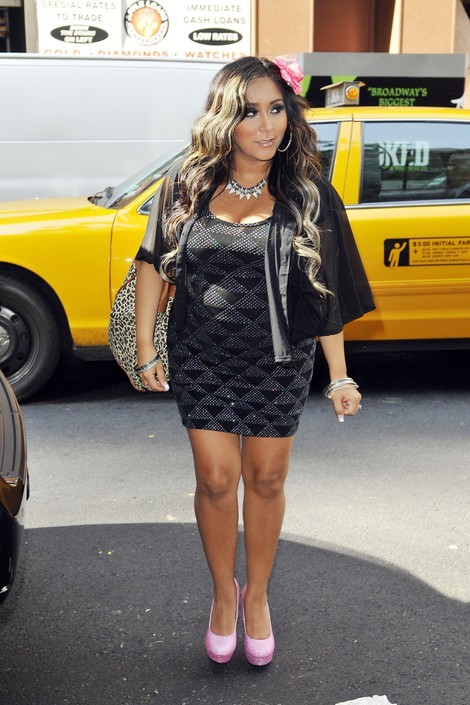 On a recent appearance on "The Tonight Show With Jay Leno," reality star Nicole "Snooki" Polizzi met conservative politician Newt Gingrich, and she liked him.
"Obviously I don't know s*** about politics, but I think he's just such a cute little man," the pregnant star explained. "I had to Google him, but he's so cute and nice. I don't know why everyone hates him so much."
She added, "I guess his views? I don't know any of his views."
The one-time Presidential nominee gave a stuffed elephant to the "Jersey Shore" star and joked about appearing on her MTV series "Snooki & JWoww."
Snooki promised to give Newt and his wife some gifts, such as slippers and her self-named perfume.
Last year, the reality star got tight with Senator John McCain, also a Republican, when she complained about President Obama's plan to increase taxes on tanning salons. McCain responded on Twitter, "@Sn00ki u r right I would never tax your tanning bed! Pres Obama's tax/spend policy is quite The Situation. but I do rec wearing sunscreen!"
So with friends like that is Snooki a Republican? Nope, she's an independent. "I have to look into it more," she explained.