Snooki Booed By New York Mets Fans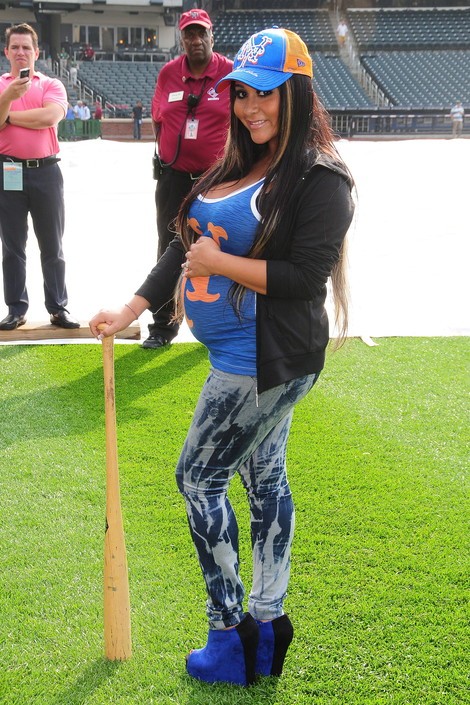 Snooki and her fiance Jionni LaValle made an appearance at Citi Field in New York City on Monday to meet the New York Mets, one of the "Jersey Shore" star's favorite teams. But the guidette wasn't met entirely with open arms.
The reality star swung a bat on the field, showed off her baby bump, and posed for photos in the dugout. But when her face appeared on the jumbo board, she was greeted by a booing crowd.
However, she took the negative reaction in stride, tweeting, "Lol I love it" @spielster: Love that a whole stadium just booed @snooki. @Citifield."
She also replied to another poster, "Glad I made your night," who had tweeted: "We need better and decent celebrity fans! Had a great time booing @snooki at the game tonight."
Snooki currently stars in the MTV series "Snooki & JWOWW."
See more photos of Snooki and Jionni at Citi Field...