Snooki & 10 Other Celebs Who Easily Dropped The Pounds After Giving Birth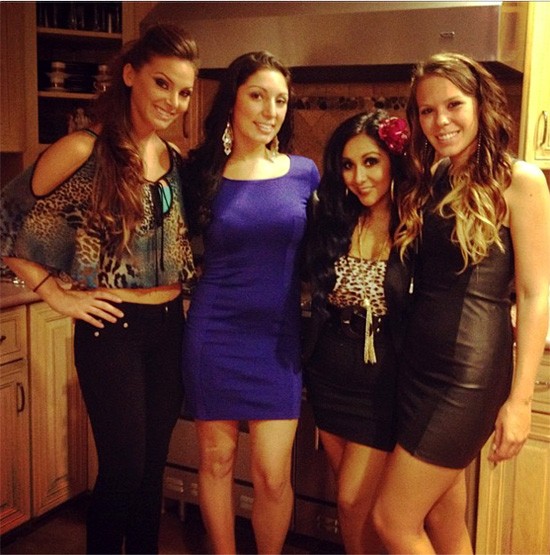 It's only been a month since Snooki gave birth to her little "meatball" Lorenzo, and the reality star looks like she's back in fighting form.
Over the weekend Snooki posted a photo of herself and her "Besties" on twitter. The "Jersey Shore" star wore a tight black skirt and leopard-print blouse.
Some stars struggle with dropping the post-baby pounds (Jessica Simpson most predominently), but Snooki doesn't appear to be one of them. Who would have thought?
Check out 10 more celebs who looked great shorty after welcoming their little ones into the world. Notice, a lot of them are supermodels who obviously have some special mojo in their blood...