Sniper Makes Quick Work Of Discovery Channel Eco-Terrorist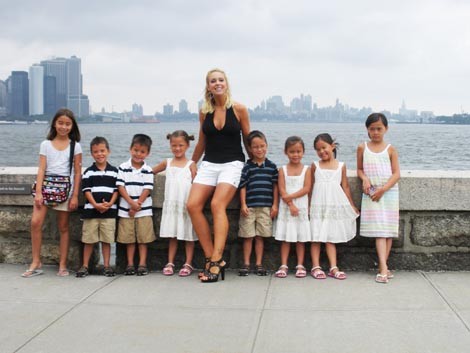 A passionate eco-warrior who sparked a hostage crisis at the headquarters of the Discovery Channel in Silver Spring, Maryland, was shot dead by a sniper after a four hour standoff.

James Jae Lee, 43, walked into the building with a shotgun, handgun and possible explosives as part of a protest about the network's programming. It wasn't the first time, either. In 2008 Lee was arrested outside the building after a protest turned violent.

The Hawaii native targetted the network and its affiliates for not airing enough programs about global warming and endangered species and airing too many shows like "Kate Plus 8" (which airs on Discovery Channel owned TLC) that focus on children, family life and childbirth.

Most of the 1,900 Discovery Channel employees at work when Lee stormed the building were allowed to leave the building and a day care center located on the first floor was evacuated.

Lee had demanded to speak with Discovery Channel executives and held three employees hostage.

According to CNN.com, hostage negotiators had been in contact with Lee throughout the standoff, and when one of the hostages made a slight movement Lee aimed his gun at them. At that moment a sniper with a clear shot was given the go-ahead and shot Lee, killing him. None of the hostages were injured.