Sneak Peek: Watch The Commercials Airing During Super Bowl XLVII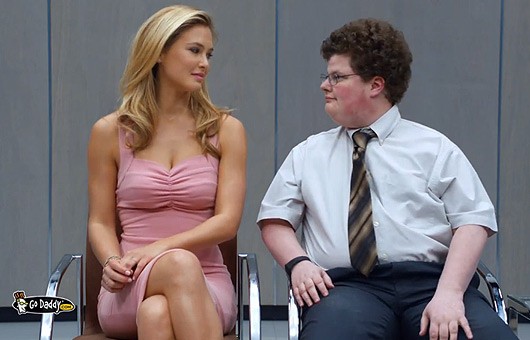 Over the years the commercials shown during the Super Bowl have become almost as big as the big game itself.

This year will be no different, with several companies trying to make the most of the millions of dollars spent on precious little airtime in hopes of leaving a big impression on consumers.

In recent years the game day ads have been showing up on sites like YouTube, giving viewers a chance to preview the ads days in advance, most likely to give those actually watching the game a chance to not miss anything during bathroom breaks and fridge-runs.

This year some companies, like Best Buy and Cars.com, have gone to lengths to even put out teaser spots for their ads. Commercials for commercials. Others, like Doritos, gave fans a chance to vote on five spots online and two will air during the game. And Fiat pushed out five ads as well, promising that one of them will be shown during the game but not telling which one.

The game airs on CBS this year, so also expect spots for their hit shows like NCIS, CSI, The Big Bang Theory and Two And A Half Men among others.

There will also be spots for this year's big movies. So far Star Trek Into Darkness and Oz: The Great and Powerful are confirmed, but we expect others like Tom Cruise's Oblivion and Superman reboot Man of Steel.

Check out most of this year's game day ads below...



First up, GoDaddy.com spokeswoman Danica Patrick returns in a pair of new ads featuring Israeli supermodel Bar Refaeli and -- gasp! -- no bikinis or jiggling bosoms.

The web hosting company (we know of a better one) has two ads this year, the first for their .co domains and the second featuring Refaeli making out with a geek.


"There are two sides to GoDaddy," Patrick explains in the ad. "There's the sexy side represented by Bar Refaeli. And the smart side that creates a killer website for your small business, represented by Walter. Together, they're perfect."

Refaeli then goes on to make out with Walter (actor Jesse Heiman). They say it took 65 takes to get it right. Lucky kid.


Toyota released a game day teaser starring Big Bang Theory's Kaley Cuoco, but then released the full ad later...