Sneak Peek Of Lifetime's 'The Unauthorized Saved By The Bell Story' Is Really Uncomfortable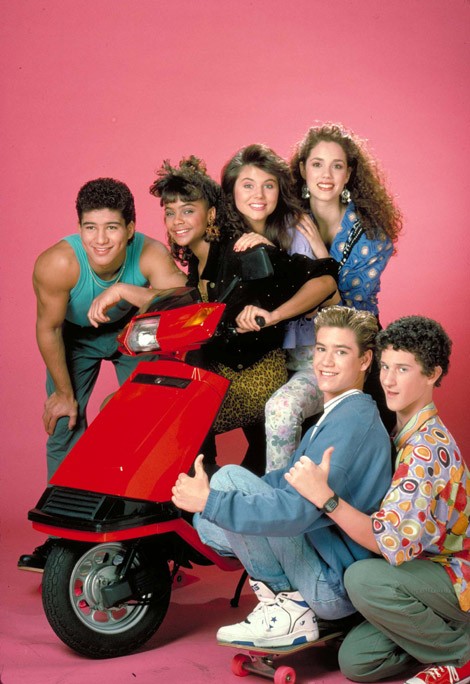 Lifetime published a sneak peek of their upcoming TV movie The Unauthorized Saved by the Bell Story, and they're really pushing a plot of feuding teen stars.
The TV movie versions of Dustin Diamond, Elizabeth Berkley, Mark-Paul Gosselaar, Lark Voorhies, Tiffani Thiessen Dennis Haskins and Mario Lopez are posing for photos when in-fighting breaks out between the female cast members.
Voorhies has a crush on Gosselaar and is angry that Thiessen is flirting with him as they pose. When the photographer asks for a female-only photo, Voorhies bumps into Thiessen and talks some trash in-between friendly pictures.
Meanwhile, the boys are watching and Lopez figures this is the perfect time to do push-ups. Diamond joins him (who does this?) but is quickly outclassed and calls Lopez a "prick" - apparently doing push-ups makes you a "prick."
As the fighting continues, an executive watches and notes, "Well the networks didn't kill us... But the hormones might."
Mark-Paul Gosselaar has spoken out against the TV movie and the book it's based on, Dustin Diamond's Behind the Bell. "It is negative. That I must say. Everything I've heard about his book is that it is negative, and I don't remember those things because my experience on the show was very positive," he said in an interview with Huffington Post.