Sneak Peek Into New Seasons Of 'Big Rich Texas' & 'Glam Fairy' (Video)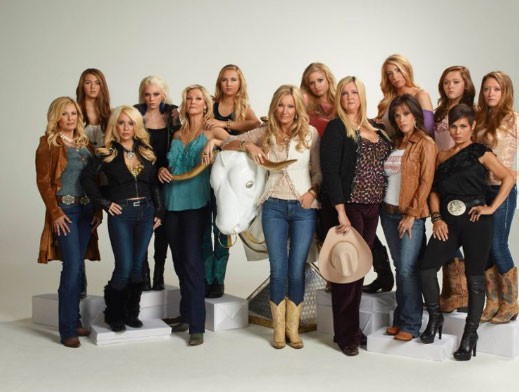 Style Network's Sunday nights of high-end drama and glam returns in this month with the season three premiere of "Big Rich Texas" and the season two premiere of "Glam Fairy" on Sunday October 7th beginning at 8PM ET/PT and we have clips and teasers galore!
Big Rich Texas
Coming off of its most-watched season-to-date, "Big Rich Texas" returns for a third season on Sunday, October 7 at 8PM ET/PT. Big changes are in store for Woodhaven Country Club this season as the dynamics of the group change once again when a new mother/daughter duo enters the picture. Single mom Cindy spends her days shopping and her nights partying while her daughter, Alex, is forced to take on the role of the mother. While her brash personality upsets most of the other women, Cindy finds a friend in Leslie who has recently started dating a billionaire and has just returned to the club after months of jet setting. Cindy empowers Leslie to stand up for herself once and for all, causing Leslie to take on longtime rival Melissa and to confront Bon about their rocky relationship.
Glam Fairy
Then at 9PM ET/PT, season two of "Glam Fairy" follows the romance between Alexa and her fiancé Danny, who broke through Alexa's emotional barriers to finally win her heart. Alexa's life is now polar opposite of where she thought she would ever be – falling in love, getting married and having children are no longer considered taboo. Always a perfectionist, Alexa realizes that she can't control everything, from planning her wedding to dealing with family drama to expanding her Glam Fairy empire. With so many rapid changes, Alexa recruits fashion photographer Karl Giant and make-up artist Victoria as new Fairies to attract more business. However, conflict and insecurities run rampant at the Glam Factory, putting relationships to the test as Alexa learns to manage her staff without ruining friendships.