Snake Bites Nicki Minaj Dancer During VMAs Rehearsal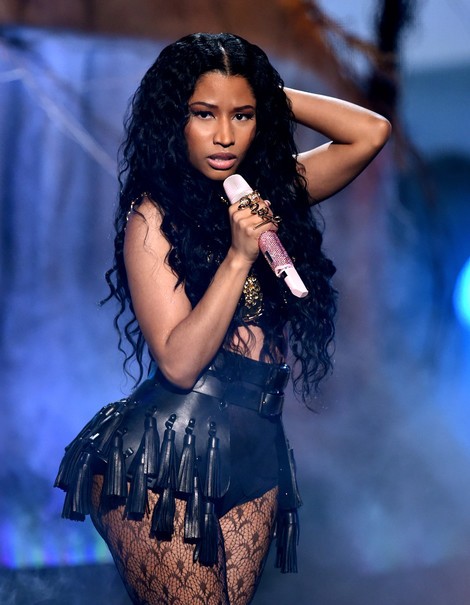 Nicki Minaj was rehearsing her new song "Anaconda" for the MTV Video Music Awards when a six-foot-long snake reportedly bit one of her back-up dancers. The snake, believed to be an anaconda, struck at the female dancer in front of a group of people, according to TMZ.com.
The dancer was taken to the hospital to be treated for the snake bite, which if it was an anaconda is not venemous.  However, these snakes can carry a bacteria that can harm humans.  Another report claims it was a boa constrictor that bit the dancer.
Following the incident, the snake was removed from the stage in a container.

The pop star just released the music video for "Anaconda," which draws off of Sir Mix-A-Lot's "Baby Got Back" and revolves around Minaj's posterior, often displayed in a thong.
The track was released on Aug. 4 and quickly hit number one on iTunes. It will feature on her upcoming album "The Pinkprint."
This year's other VMA performers will include Beyonce, who has eight nominations, Taylor Swift, who just released her new single, "Shake It Off," and Iggy Azalea.
The 2014 award show will air Sunday, Aug. 24.