Smokin' Hot Jordana Brewster, Michelle Rodriguez, More Heat Up 'Fast & Furious 6' Premiere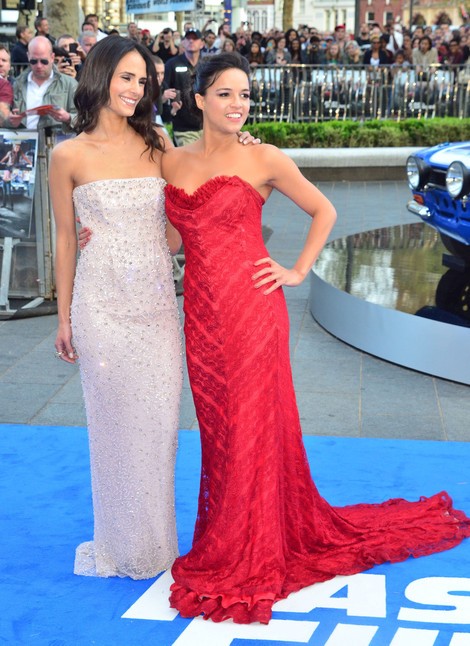 Sexy stars including Jordana Brewster and Michelle Rodriguez attended the world premiere of "Fast & Furious 6" in London, England, on Tuesday night.
Brewster ("Dallas") looked incredible in a sequined, strapless white gown, while Rodriguez ("Machete," "Avatar") opted for a crimson lace dress.
They were joined on the blue carpet by MMA star/actress Gina Carano, Elsa Pataky and Gal Gadot.
In the film, a heist crew is forced to scatter around the world in order to avoid being captured and killed. After they're offered pardons, they join together to help stop a dangerous criminal enterprise. Vin Diesel and Paul Walker star.
"Fast & Furious 6" hits theaters on May 24.
Check out more photos from the world premiere...