Smashing Pumpkins Postpone NYC Halloween Show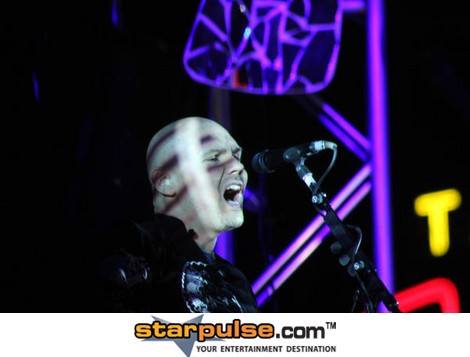 Smashing Pumpkins have axed their Halloween concert in New York City due to the fallout from super storm Sandy.

The Disarm hit-makers were due to perform a spooky set at the Barclays Center in Brooklyn on Wednesday, but because of heavy flooding and widespread power cuts from the post-tropical storm, which knocked out much of the Big Apple's transportation system, they've now postponed the show until a later date.

A statement from the venue's publicist reads, "The Smashing Pumpkins concert... has been postponed due to the aftermath of Hurricane Sandy. Ticket holders should keep their tickets for an upcoming rescheduled date. We will announce more information soon."

The catastrophic weather conditions forced a handful of other artists, including Beyonce, Rita Ora, and Bruce Springsteen to cancel their concerts in the area.