Smarter Than The Average Celebrity

Celebrities are not generally known for being scholarly, brainy, or bookish. On the whole, these types of words are reserved for people like Stephen Hawking, Marilyn Vos Savant, and Kim Ung-Yong. If a celebrity is fortunate, their claim to fame is achieved via artistic talent and entertaining know-how. There are, of course, celebrities who are not so fortunate, like
Li Lo
,
Paris
, and
Brit
, the Hollywood train wreck trifecta, whose notoriety is due more to excessive bed-hopping, drug use, feuds with friends, and wardrobe malfunctions than it is to arty aptitude. But what would the celebrity world be like without cat fights, nookie scandals, and up-skirt extravaganzas? Oh my! Let's hope we never have to find out.
Anyways, moving away from the celebs on the flashing side of the tracks, there are in fact quite a few celebrities who could actually hold their own in an intelligent conversation with someone like Stephen Hawking…without referring to him as the bestest theoretical physicist forever. A number of Hollywood celebrities attended Ivy League Universities and quite a few are members of MENSA, the largest and oldest high-IQ society in the world that is open only to those people who score in the 98th percentile or higher on a standardized intelligence test. While mingling the words "celebrity" and "cerebral" may seem like an odd combination at first, like red currant jelly and ham, the pairing actually fuses together deliciously for a select group of super smart celebs, who represent the Monte Cristo of celebrity brain power.
So with September being the official "Back to School" month, let's take a look at some of these smarty pants celebs, who are not only all-star entertainers, but are also A plus pupils.
Jodie Foster
- One of the more talented Hollywood actresses, Jodie's wide-ranging acting resume includes mutton-shusher, alien-hunter, and
Harvey Keitel
's 12 year old ho. But in addition to her impressive array of movie roles, Jodie plays the real life role of a really, really ridiculously smart cookie. In 1980, she graduated as valedictorian from the prestigious, French-speaking prep-school, le Lycee Francais de Los Angeles, and then went on to earn a Bachelor's degree in Literature, magna cum laude from Yale University in 1985, not too shabby.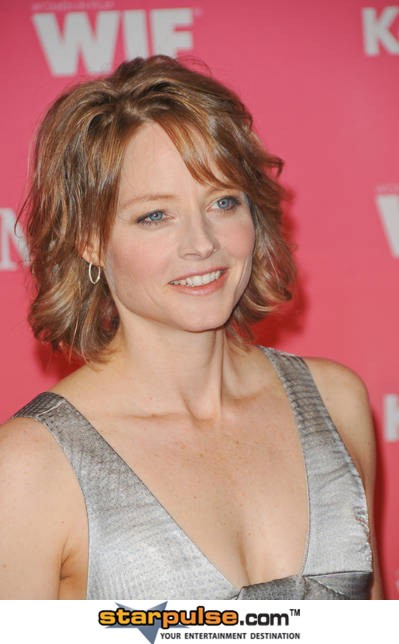 Image © Bob Charlotte / PR Photos
Natalie Portman
- With her pixie-esque radiance it's easy to understand why guys swoon and drool over this Israeli-born actress, especially the geeks. Thanks to her roles as Queen Amidala in "
Star Wars
" and Evey Hamond in "
V for Vendetta
," Miss Portman has soundly established herself as the reigning leading lady in fanboy monkey spanking fantasies - Princess Leia's gold bikini might as well be a nasty, old pair of sweat pants. And this isn't just because Natalie is super gorge either. Nope. The geeks love her because of her super smarts too. After graduating high school with a 4.0, Natalie attended Harvard University where she received a Bachelor's degree in psychology in 2003. She then went on to study at the Hebrew University of Jerusalem at the graduate level and has been published twice in professional scientific journals. Additionally, Natalie speaks Hebrew fluently and dabbles in French, German, Japanese, and Arabic.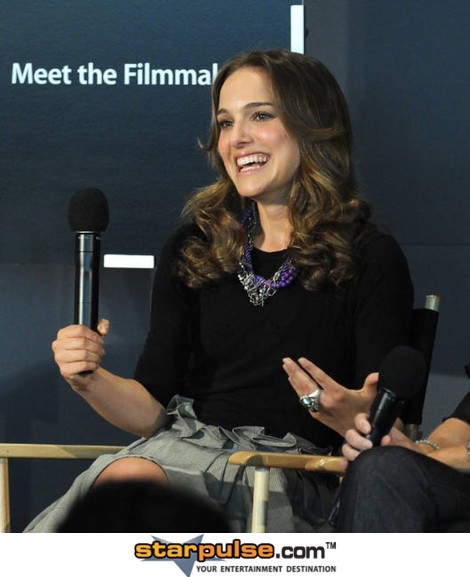 Image © Janet Mayer / PR Photos
Matt Damon
- This wicked smaaht Boston native attended Cambridge Ridge and Latin School and was accepted at Harvard University as an English major in 1988. Although Matt decided to drop out just 12 credits shy of receiving his crimson diploma in order to pursue his acting career, we won't hold it too hard against him. In 1997, Matt earned himself an Academy Award along with his long-time buddy
Ben Affleck
for his crafty work on the "
Good Will Hunting
" screenplay, a piece that he had originally written for an English class at Harvard.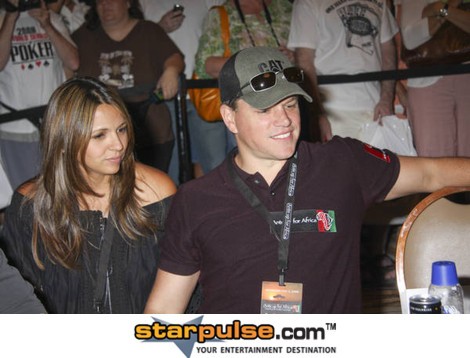 Image © Rio Hotel and Casino
Edward Norton
- Another Boston born brainiac, this handsome leading man, who is best known for his roles in "
Primal Fear
," and "
American History X
," received a Bachelor's degree in history from Yale University in 1991. Following graduation, Edward moved to Osaka, Japan where he spent time working as a consultant for his grandfather's company, the Enterprise Foundation, and learned to speak Japanese.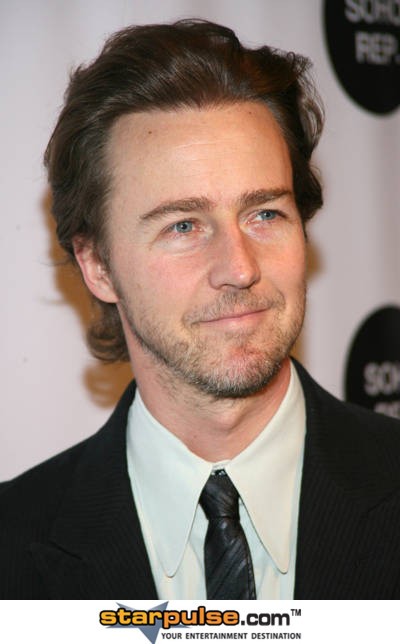 Image © Sylvain Gaboury / PR Photos
Kate Beckinsale
- Before she was Buffying the crap out of vampires and werewolves in the campy "Underworld" flicks, Kate was spending most of her free time being a genius and doing genius-like things, such as attending Oxford University, becoming fluent in French, German, and Russian, and winning the W.H. Smith Literary Award twice in a row, 'notch.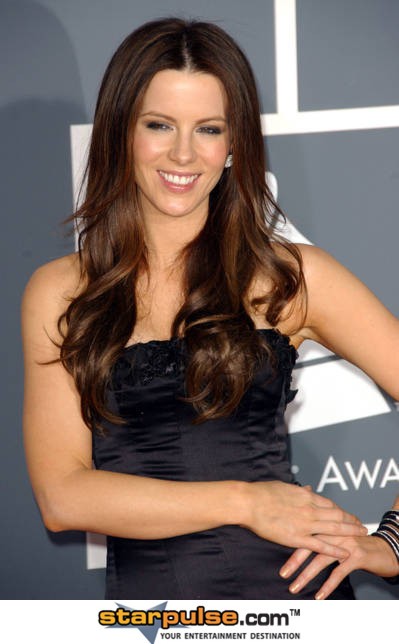 Image © Albert L. Ortega / PR Photos
In addition to the aforementioned group of brainy stars, the following list of celebrities are all members of MENSA:
Quentin Tarantino
- IQ of 160
Sharon Stone
- IQ of 154
Steve Martin
- IQ of 142
Geena Davis
- IQ of 140
James Woods
- IQ of 180
Story by
Michaela Zanello
Starpulse contributing writer