Sly Stone Pleads Not Guilty To Cocaine Possession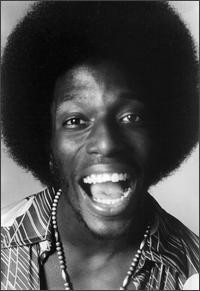 Funk legend Sly Stone has pleaded not guilty to cocaine possession.

Stone, real name Sylvester Stewart, was a passenger in a pal's car when police pulled the vehicle over following a minor traffic violation in April. A subsequent search turned up the illegal substance.

The reclusive Sly and the Family Stone frontman was forced to skip a court hearing on Friday due to illness, but he eventually showed up to a Los Angeles County Superior Courtroom on Wednesday to answer the count and claim his innocence.

Stone claims the vehicle was not his. The musician faces jail time if convicted, according to TMZ.com.