Slipknot's Shawn Crahan Wants His Son To Replace Him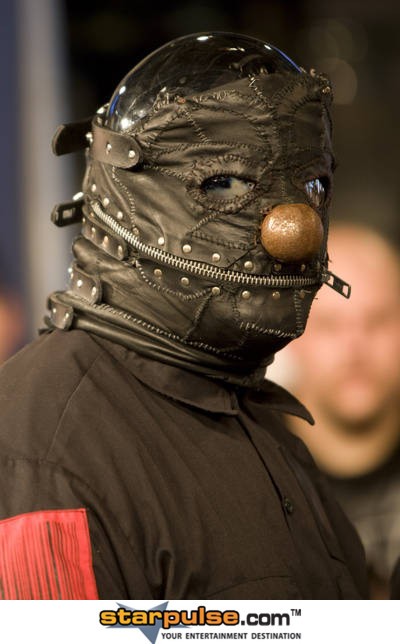 Slipknot rocker Shawn Crahan has tapped his teenage son to serve as his replacement once he retires from the masked band.

The 42-year-old drummer, who is the eldest member of the group, has been thinking about hanging up his mask for several months and the Grammy winner hopes 18-year-old Gage will carry on his legacy.

During an interview with The Pulse of Radio, he says, "My oldest boy, when I do skip (quit), he's gonna take over my slot. He was sitting on the stair in diapers... with (drum) sticks while we were downstairs trying to learn how to be a band.

"So when I leave, it won't be like I died and my son came in and tried to fill my place. I'm gonna bail, but I'm gonna hand over the throne and say, 'Hey, I can't do it anymore. You do it. You're my blood.'"