Slipknot Singer Got Tattoos To Cover Burns Caused By Bandmates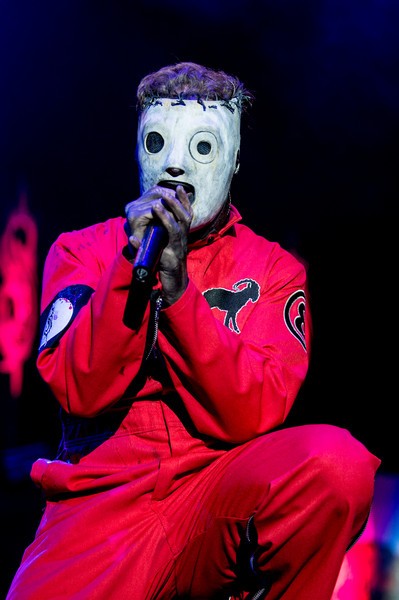 Slipknot frontman Corey Taylor covered up scar tissue with tattoos after his crazy bandmates lit him up on stage.
The masked singer admits he was scarred by prankster bandmate's Sid Wilson and Chris Fehn's attempt to set him on fire onstage at concerts.
 
"They were lighting my legs on fire every night. They would always start with the bottom of my f**kin' overalls... I'd feel them gathering around me and squirting me down with lighter fluid and then, whoosh!" he told Revolver magazine.
"Next thing I know, I'm rolling to keep it (flames) from getting up to my face. I've got some weird, gnarly scar tissue from that. I've covered it up with tattoos."
The band will headline Knotfest in Iowa on August 17 and take the show to Somerset, on the border of Wisconsin and Minnesota, on August 18. The group will be joined on the bill by the Deftones, System of a Down's Serj Tankian and Lamb of God, among others.