Slideshow: The Beautiful Women Of 'Game Of Thrones'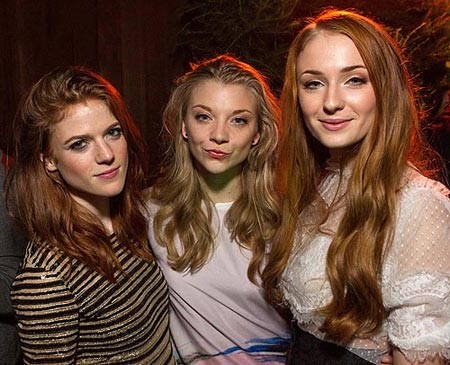 The third season of Game of Thrones is less than a week away (we've seen the first four episodes already and they are awesome!) and what better way to celebrate than with a slideshow of the beautiful women of Westeros (and Essos)?

The show's two most powerful women, Daenerys Targaryen and Cersei Lannister, played by Emilia Clarke and Lena Headey, respectively, are both blondes, but in reality sport dark 'dos. They may be hot on TV, but we think they're even sexier off screen. In fact, they all clean up well.

Our favorites? Oona Chaplin, who plays Robb Stark's (Richard Madden) wife Talisa Maegyr (her character was a bit different and named Jane Westerling in the books); and Natalie Dormer, who plays the power hungry Margaery Tyrell

Here they all are, in character and in real life...