Slideshow: Movies Opening This Weekend

August isn't generally known as a great month for film releases, but this year there are some pleasant surprises. What's a moviegoer to watch this weekend?
G.I. Joe: The Rise Of Cobra
: Based on the toy, the Global Integrated Joint Operating Entity is pitted against the evil forces of the organization known as Cobra.
Julie & Julia
:
Amy Adams
stars as an amateur chef who decides to cook every recipe in a cookbook from acclaimed celebrity chef Julia Child (played by
Meryl Streep
) in order to chronicle it in a blog over the course of a year.
A Perfect Getaway
: Two newlyweds (
Milla Jovovich
and
Steve Zahn
) come across a couple of sinister hikers.
Paper Heart
: Real-life sweethearts
Michael Cera
and
Charlyne Yi
head up this indie semi-documentary comedy, scripted by Yi, concerning the meaning of love.
- Click pic for next page -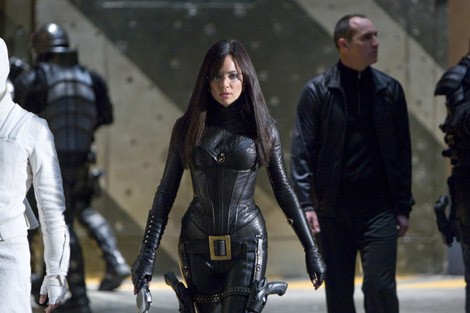 Image © Paramount Pictures