Slideshow: Hip Hop Stars With Tattoos & Body Art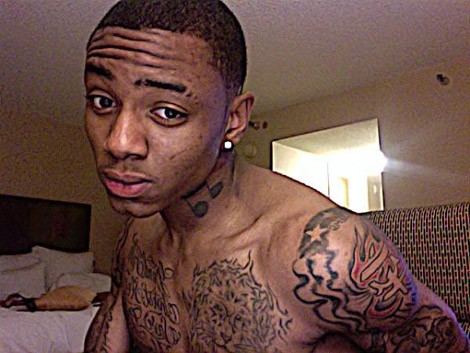 Tattoos, also known as body art or ink, are now synonymous with Rock n' Roll. It has become another form of personal artistic expression for many Rock musicians. However, many of today's Hip Hop stars have embraced this permeating form of art and expression wholeheartedly. Here's our list of some of the hottest Hip Hop Ink. Let us know your favorite Hip Hop Ink!
1. Lil Wayne
With the ascendency of his music superstardom, rap star Lil Wayne's growing number of tattoos have also become his voice. Notable tattoos: Words "I Am Music" above right eybrow, teardrops under right and left eye and left lower lip, a cross on the forehead, treble clef music note in between the eybrows, words "Fear and "God" on the eylids, and a branch extending from his head onto forehead.
- Click pic for next page -