Slideshow: Celebrity Couples In Need Of Counseling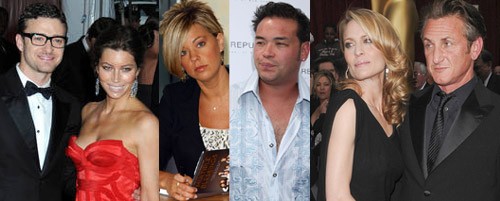 "Couples Retreat," starring Vince Vaughn & Kristen Bell made over $35 million this weekend. In the comedy, four couples head off to a tropical island resort for vacation. They soon realize that even though only one couple is there to work on their marriage, they all get tied up in the counseling fun. In honor of "Couple Retreat" Starpulse chose the top celebrity couples who we think need some counseling. Check it out!
Jon and Kate Gosselin


This couple's love life has been front page news for almost six months, and it's really quite sad. Despite their differences and Jon's scary transformation into a born again douchebag teenager, the two have a lot to sort out and should seek counseling. At first we liked Jon and hated Kate and then we changed our minds and are Team Kate. Whether or not they are going through with the divorce, Jon and Kate need to get some help for their children's sake.


- Click pic for next page -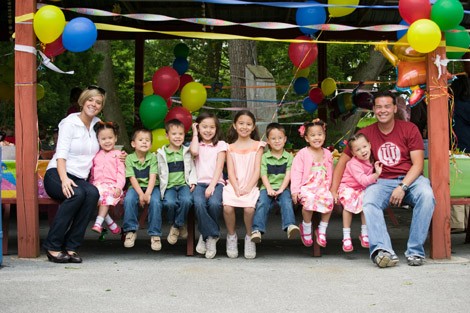 Image © Discovery Communications, LLC
More Jon & Kate Plus 8 Pictures