Slideshow: Arianny Celeste Shows Her Sexy Curves At The UFC Afterparty Following Anderson Silva's Tough Break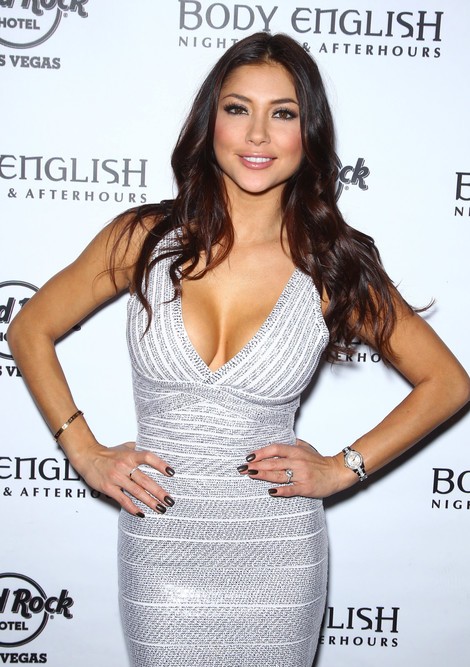 Arianny Celeste co-hosted the Ultimate Fighting Championship (UFC) afterparty at the Hard Rock Hotel & Casino in Las Vegas Saturday night with pal Brittney Palmer, putting all their sexy curves on display in figure-hugging dresses.

The sexy star, who started out as a Ring Girl for the fighting competition, was also spotted with Brittney at the UFC Fight Store in Vegas Friday night, where both signed copies of their 2014 calendars and some posters for fans.

"Thankyou [Hard Rock & Body English nightclub] Brittney Palmer and I had a blast hosting!" she tweeted afterward. "Had so much fun."

Saturday night's main event between Anderson Silva and Chris Weidman was one for the ages -- for all the wrong reasons. Silva landed a kick to the front of Weidman's leg and ended up breaking his own leg instead.

"The slow mo replay made Anderson's leg look like a cartoon!" Arianny tweeted. "One of the craziest things I've seen in the octagon!"

The unfortunate injury could be the end of 38-year-old Silva's career.

While Silva's fans were surely left disappointed by the leg-break, fans of Arianny may be in for a disappointment soon, too. Earlier this month she posted an image to her Instagram page with a big ring on her wedding finger. The lucky guy is reportedly longtime boyfriend Praveen Chandra, although she has yet to comment.

Check out Silva's leg-break below... it's not for the faint of heart.