Slayer Guitarist Jeff Hanneman Died Of Alcohol-Related Cirrhosis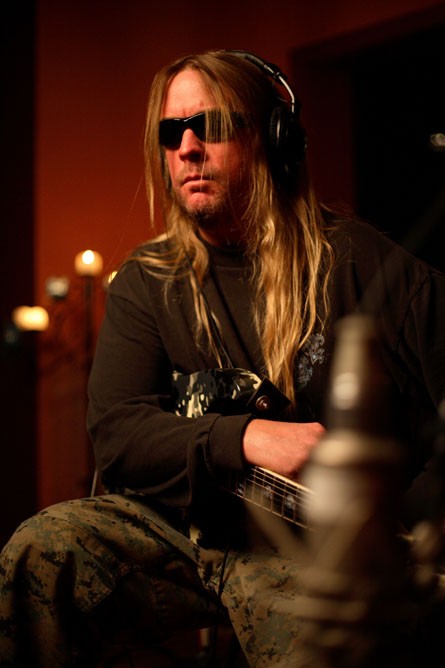 Officials have released the cause of Slayer guitarist Jeff Hanneman's death -- alcohol-related liver cirrhosis. The rocker, 49, died on May 2, and his death was due to an irreversible scarring of the liver.
Bandmates were shocked by the finding, writing on their official website they were were unaware of "the true extent" of his liver problems.
 
They issued the statement: "We've just learned that the official cause of Jeff's death was alcohol related cirrhosis. While he had his health struggles over the years, including the recent Necrotizing fasciitis infection that devastated his well-being (after a spider bite in 2011), Jeff and those close to him were not aware of the true extent of his liver condition until the last days of his life."
In 2011, Hanneman was bitten by a spider and nearly lost his arm to necrotizing fasciitis (flesh-eating disease). He was put into a medically-induced coma and had numerous operations to remove the dead and dying tissue.
The band refuted rumors that Hanneman was about to have an operation to help relieve his condition and say he was eager to make new music.
 
"Contrary to some reports, Jeff was not on a transplant list at the time of his passing, or at any time prior to that. In fact, by all accounts, it appeared that he had been improving - he was excited and looking forward to working on a new record," the band added.
Hanneman, who wrote or co-wrote most of the band's material, made his final appearance with Slayer at 2011's "Big Four Festival" in Indio, California.