Slash: 'Stage Attacker Was Just A Drunk'

Slash has spoken out to allay fans' fears after he was knocked over by an over-zealous fan at a show in Italy - insisting the man was just a harmless "drunk" and the incident was not a "big deal".
 
The rocker halted his concert in Milan, Italy on Thursday night when the man got up on stage and lunged at him, before being tackled off the stage by crew members.

Slash's wife Perla Hudson subsequently slammed security teams at the venue for allowing the intruder to get so close to her husband, but the former Guns 'N Roses star is convinced the man harbored no "ill will" towards him and had one too many drinks.

He tells I Heart Guitar, "Now that all the facts are out, it was just some drunk guy who got on stage. It doesn't seem like he had any ill will. What happened was he came up behind me, and he'd managed to get up on stage and my security guard came up and tackled him, not knowing what this guy was necessarily capable of or whatever. So the real melee was the tackle... It turned out to not be that big a deal, but you never know exactly what it could have been."
 
And Slash is relieved that the guitar which was broken during the scuffle can be mended, adding, "Yeah, it's fine. All he did was rip the machine head off... Gibsons are durable."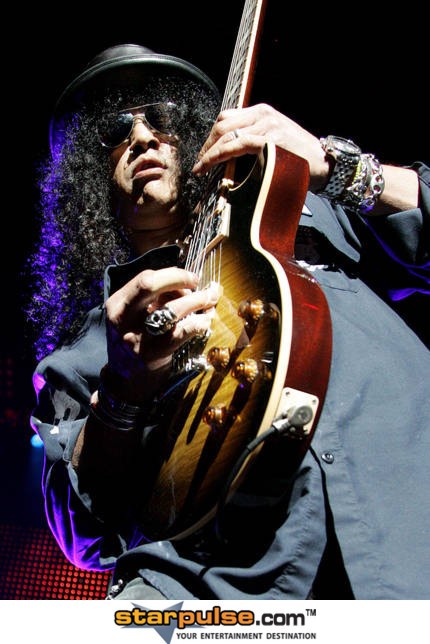 Click Here For More Slash Pictures