Slash Calls Off Ozzy Osbourne Single Release

Slash has axed plans to release his collaboration with Ozzy Osbourne as the first single from his solo album - to avoid clashing with the Prince Of Darkness' new material.

The Velvet Revolver guitarist recruited a number of stars, including Fergie and Kid Rock, to lend their vocals to his first solo effort, Slash, and had picked Crucify The Dead, a track with Osbourne, as his debut release.
 
However, he's now promoting By The Sword, sung by Wolfmother's Andrew Stockdale, since Osbourne is planning to put out his own solo disc in June.
 
And he admits the star-studded collection is already proving problematic.

Slash tells the Pulse of Radio, "The problem with this record is, because I do have all guest singers, you run the risk of, you know, getting singles rights and interfering with the release of other people's records. So that's really what the issue was, is making sure that whatever single I was using wasn't sort of stepping on the toes of that artist's own record. And Ozzy's got a new record coming out."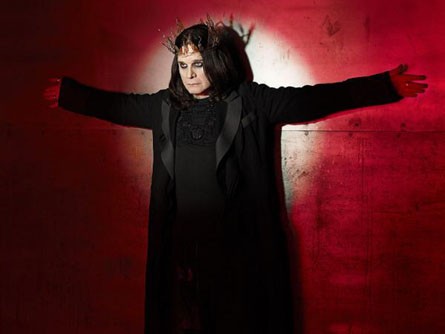 Click Here For More Slash Pictures