Skylar Grey Performs At 'Don't Look Down' Album Release Party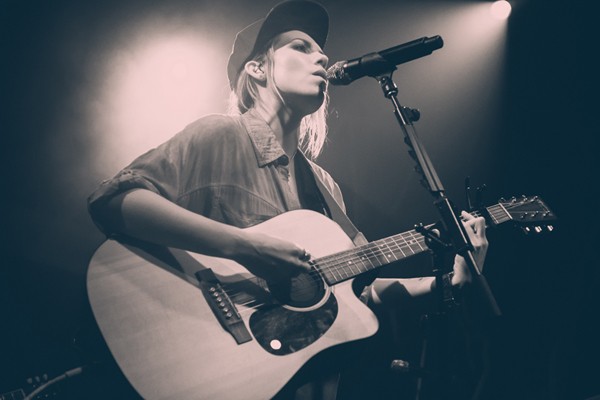 Skylar Grey performed at the release party for her new album Don't Look Down last night on New York's Lower East Side, presented by Steve Madden Music. Her hour-long set included songs she's co-written for Eminem, Rihanna and Dr. Dre.
Before the show I had a chance to sit down with her backstage and chat about the release and her upcoming tour. "The album will show a lot more of my personality," she said when asked about the difference between the album and the collaborative singles. "People aren't gonna know me from one song. The album is a journey--it's about where I grew up, who I am, how I got here today. It paints a full picture of my life."
Don't Look Down is now available in music stores, iTuenes and Amazon.