'Skyfall,' 'Zero Dark Thirty' Land Rare Tie At The Oscars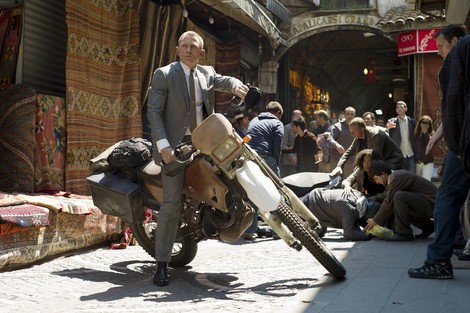 Two films received an Oscar in the same category Sunday night during the 85th Academy Awards -- something that's so rare it's only happened a handful of times in the history of the awards ceremony.

Paul N.J. Ottosson was awarded the first of the two awards for Best Achievement In Sound Editing for Zero Dark Thirty, followed by Per Hallberg and Karen Baker Landers for the latest James Bond film, Skyfall.

The last time a tie happened was over 40 years ago, when Barbra Streisand and Katharine Hepburn tied for Best Actress in 1968, for their films Funny Girl and The Lion in Winter, respectively.

Exact ties have only happened three other times -- in the 1949 Documentary (Short Subject) category ("A Chance To Live," "So Much For So Little"); in 1986 for Best Documentary Feature ("Artie Shaw: Time Is All You've Got," "Down and Out in America"); and for Live Action Short Film in 1994 ("Franz Kafka's It's A Wonderful Life," "Trevor").

The Academy's rules used to say that if a nominee was three or fewer votes behind the top vote-getter, a tie would declared and both nominees would win the award. That happened once, in 1932 when Fredric March and Wallace Beery differed by one vote for Best Actor in 1932 for Dr. Jekyll and Mr. Hyde and The Champ, respectively.