'Skyfall' Lands Biggest Bond Opening Ever With $87 Million In Ticket Sales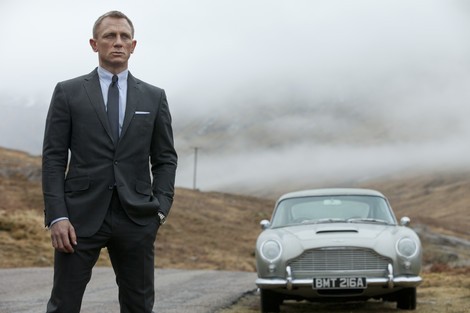 The James Bond franchise landed its biggest U.S. opening ever with "Skyfall" making a massive $87.8 million at the weekend box office. Exclusive screenings in IMAX theaters on Thursday boosted the earnings by $2.2 million, for a total of $90 million.
In the film, 007 (Daniel Craig) becomes M's (Judi Dench) only ally as MI6 comes under attack, and a mysterious new villain named Silva (Javier Bardem) emerges with a diabolical plan. Sam Mendes directed.
"Skyfall's" opening weekend crushed Craig's last outing as the superspy. In November 2008 "Quantum of Solace" debuted with $67.5 million. "Casino Royale" (2006) made $40 million during its opening weekend.
Animated film "Wreck-It-Ralph" came in at number two with $33.1 million, and "Flight" starring Denzel Washington followed at third with $15.1 million.
Steven Spielberg's "Lincoln," starring Daniel Day-Lewis, did very well in limited release. It grossed $900,000 from just 11 theaters.