'Skyfall' Climbs To Number One Again, 'Playing For Keeps' Bombs At Weekend Box Office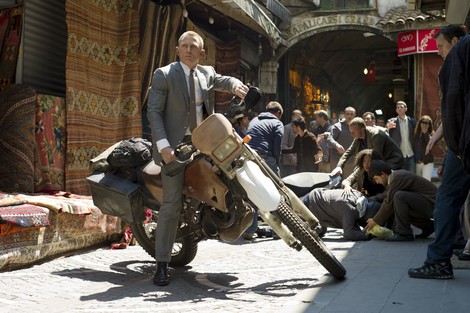 James Bond flick "Skyfall" is number one again. The 007 flick made $10.8 million over the weekend, narrowly beating animated holiday film "Rise of the Guardians," which came in second with $10.4 million.
Last month the James Bond film landed its biggest U.S. opening ever, making a massive $87.8 million at the weekend box office.
Former number one "The Twilight Saga: Breaking Dawn - Part 2" dropped to the third slot over the weekend, taking in $9.2 million.
 
Steven Spielberg's "Lincoln" and Ang Lee's "Life of Pi" land at fourth and fifth place, respectivel ($9.1 & $8.3 million).
Gerard Butler and Jessica Biel's romantic comedy "Playing For Keeps" made a disappointing $6 million.