Skunk Anansie's Skin Sues Wedding Planners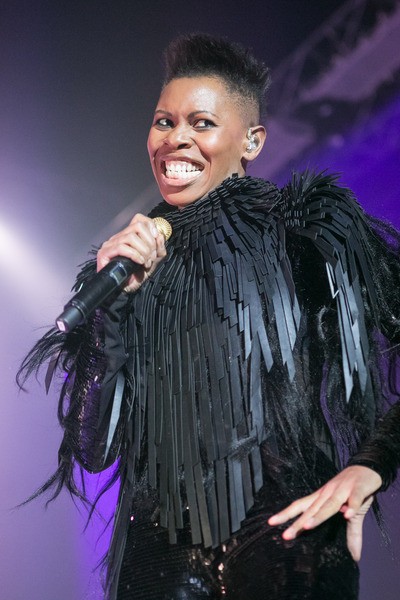 Skunk Anansie frontwoman Skin has sued her wedding planners for more than $160,000 after she was left with several unpaid bills.

The singer, real name Deborah Dyer, exchanged vows with Christina Wyly in Italy during a lavish civil partnership celebration, which was allegedly organized by lifestyle management firm Besos Concierge.

Dyer claims the couple paid an all-inclusive fee for the ceremony and party, but they were stunned to receive bills from companies who had provided services such as catering, music and flowers.

The star and her partner have now issued a High Court writ against the company and its boss Michelle Candice David to demand their money back, according to the London Evening Standard.

The couple's barrister, Abra Bompas, states, "As of February this year, Ms Dyer and Ms Wyly have been contacted by a total of nine suppliers to whom approximately £62,000 was owed."

The company, through its solicitors, claimed Dyer and Wyly "had failed to provide sufficient sums to Besos," an allegation the couple denies.