Skrillex Gets Animated For Disney's 'Wreck-It Ralph'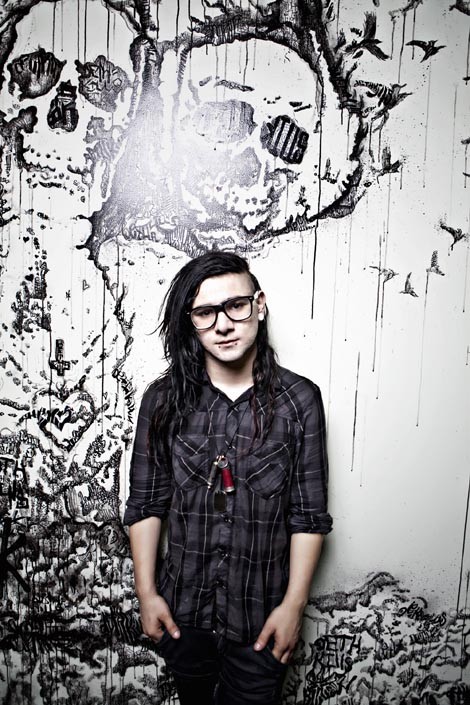 Electronic dance music star Skrillex is getting animated for a cameo in Disney's forthcoming movie Wreck-It Ralph.

The dubstep DJ was asked to provide the soundtrack for the family project, which features the voices of John C. Reilly and Jane Lynch, and producer Clark Spencer decided it would be fun to turn Skrillex into a cartoon character too.

Spencer reveals the musician was "ecstatic" to be invited to make an appearance in a party scene, but he was very particular about his character's look.

He tells Britain's Total Film magazine, "We built his model, we put on his look, and we sent it to him to have him give us comments. And he said he would never wear non-black tennis shoes."

"He said, 'My tennis shoes will always be black'. So we changed the tennis shoes to black. You don't see them in the film, as he's behind the DJ booth, but they were in the model. He has seen the animation, and he's very, very excited about it."

Wreck-It Ralph is released in November.