Skrillex Contributes Music To 'Spring Breakers' Soundtrack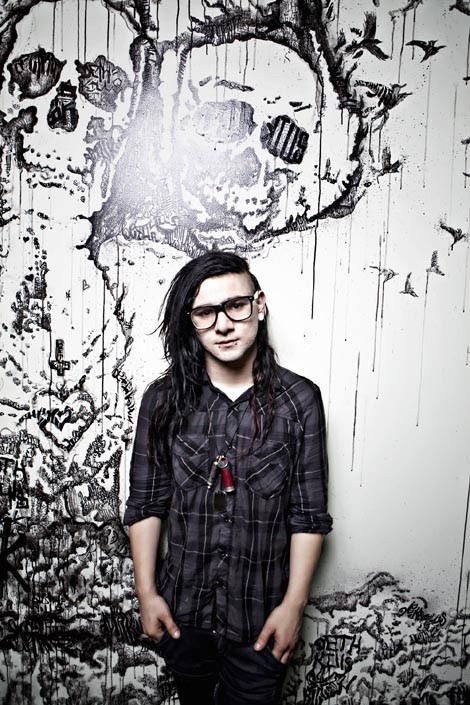 Grammy-winning DJ Skrillex is making new music to feature in upcoming racy teen movie Spring Breakers.

The 24-year-old dubstep producer, real name Sonny John Moore, is contributing original tracks to the film, which stars Vanessa Hudgens and Selena Gomez as college students who run into trouble after going wild on vacation.

Skrillex was recruited by the movie's musical director Randall Poster, who admits he had barely heard of the electronic music star until a recommendation from Spring Breakers director Harmony Korine.

Poster tells music website Pitchfork.com, "I'm working on Harmony Korine's movie Spring Breakers now and Skrillex is doing original music for us. I had heard of Skrillex, but I wasn't watching it that closely.

"And Harmony, who I've worked with forever, sent me a link to some Skrillex YouTube (songs), and I saw one had 54 million hits - I thought he had somehow figured out a way to manipulate the numbers. And then it dawns on you: There are kids that are never going to buy a record.They're just going to play songs on YouTube."

Poster went to check out Skrillex in New Jersey earlier this year and admits he was blown away.

He recalls, "There were a lot of kids that looked like they were 15 years old. But I loved it. I truly loved it. I think Skrillex is just brilliant. When I walked into that club, I felt like I swallowed the music - it was like Alien, like it went into me."