Skinny Jonah Hill Is Almost Unrecognizable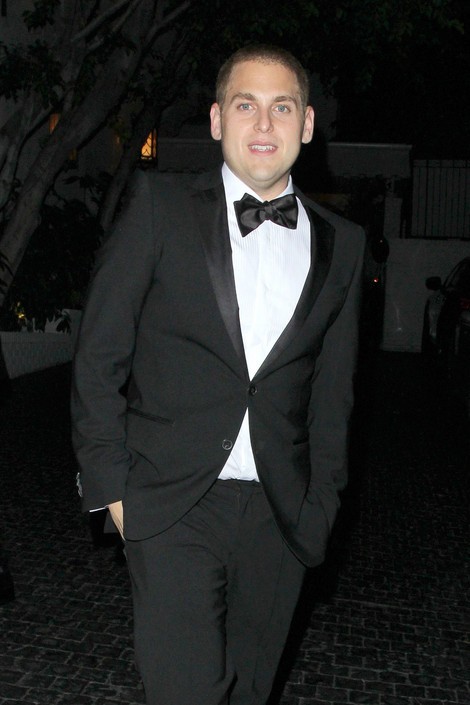 We spotted Jonah Hill looking very slim in a tuxedo as he left Chateau Marmont in West Hollywood over the weekend.
The actor said he wanted to lose weight before filming his role in 21 Jump Street, based on the TV show of the same title. In March sources said he lost about 30 pounds.  We think he's still dieting based on his most recent photo.
With fewer pounds and without his trademark glasses, Jonah looks like a new man.
He stars in the upcoming film "Moneyball" opposite Brad Pitt.
Jonah in June 2010. What a difference!