Skeletal Looking Matthew McConaughey Says He's Sore But 'Feels Fine'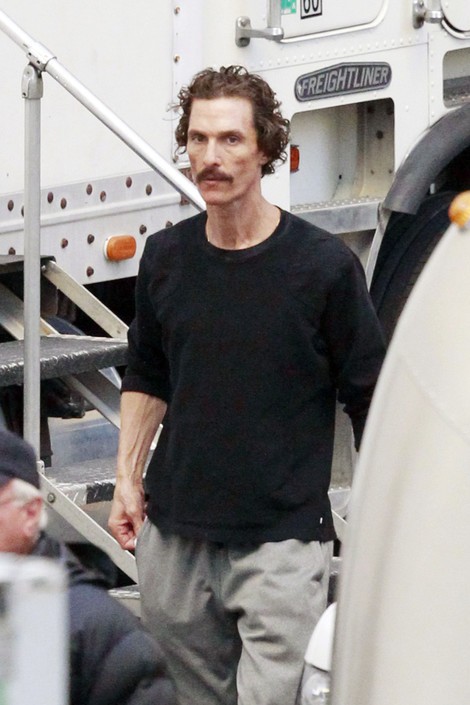 Matthew McConaughey is a little sore from all the weight he lost for a new film project, but he insists he's "as healthy as can be."
Fans have been concerned about the emaciated-looking actor, who lost 40 pounds to play an AIDS victim in "The Dallas Buyer's Club."
McConaughey says his extreme diet isn't harmful, but he admits he has some aches. He told TheDailyBeast.com, "I feel fine. I really do. I'm eating fresh fish. I'm just eating small amounts. I'm not being starved. If anything, it's as much a spiritual journey as it is physical. I have body soreness. (But) I'm as healthy as can be. My blood pressure, everything's fine."
The actor has fantasized about what he will eat when filming is done, but he knows he can't rush into anything. He explained, "You can't just start eating cheeseburgers and ice cream. Your body will go into shock."
McConaughey's co-star Jared Leto has also undergone a transformation to play an HIV-positive cross dresser. He has dropped a lot of weight and shaved his eyebrows. Leto posted on Twitter earlier this week:  "Thanks for all the concern.. energy a bit low but I'm doing ok over here!"
In the film, McConaughey portrays real-life AIDS victim Ron Woodroof. Woodroof smuggled drugs into the United States from Mexico to help himself and other AIDS patients when he was given just six months to live. The film hits theaters in 2013.