Six Year Old Fan Known As 'Mrs. Bieber' Passes Away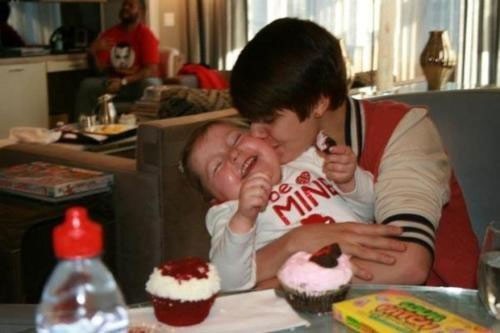 Avalanna Routh, the girl that made headlines as "Mrs. Bieber" after meeting popstar Justin Bieber and having a pretend wedding, has pass away from a rare form of brain cancer.
Last year, Routh had a wedding held at the child hospital she was receiving treatment in for atypical teratoid rhabdoid tumor, a form of childhood cancer that rapidly attacks the central nervous system. After the wedding, a Facebook movement was created to encourage Bieber to meet Avalanna. He met Avalanna back in February.
Routh was diagnosed with the rare disease when she was only 9 months old. She lived well past the prognosis of a year.
Bieber tweeted when he learned of the news, "just got the worst news ever. one of the greatest spirits i have ever known is gone. please pray for her family and for her" and "RIP Avalanna. i love you." He also shared a link to Cure AT/RT.