Six Things to Learn From #CandidlyNicole Show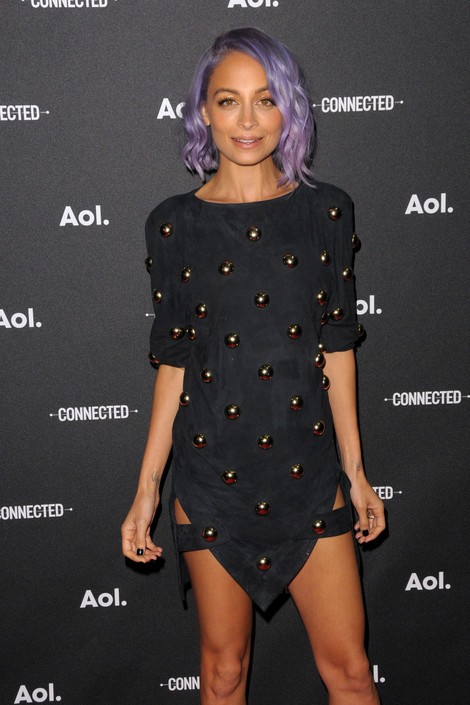 If you peel back the layers of an over-inflated reality star with a Beverly Hills princess background, you could see Nicole Richie is dropping some life lessons on us with #CandidlyNicole. No, seriously, just hear me out. Through her navel-gazing adventures (i.e. should she or shouldn't she get that tramp stamp removed?) with family and friends she's taught us a few things.
Ask for Help: Nicole recruits her bestie for advice on table manners for a dinner party she was throwing her neighbors. Her bestie drops some knowledge on how to set up a fancy table (wine glass goes on the right for those taking notes) and gives tips on when to make an apropos exit. She also seeks her florist friend's help in creating her signature flower.
Learn to Live with Past Mistakes: In one previous episode Nicole ponders removing her tats because she's a grown up now. After consulting with NOT Dr. Tattoff she decides to keep the ink. It's easier to wear the mistake than going to a doctor every two months to erase them.
Support Friends: Whether it's playing matchmaker or serving as a fashion stylist, Nicole has her girl/guy friends back. An added bonus: she shares her manicurist.
Speak Your Mind: You know that thing where people censor themselves when speaking? Well, Nicole is immune to it. She blurts out whatever comes to mind (hence the show's title.) Good, bad, but mostly hilarious thoughts, and shows us how it's done.                                       
Try Something New: The whole series revolves around Nicole Richie crossing things off her bucket list; she found success as rap artist Nikki Rich…not so much as a "Step Up" actor and dancer. Nevertheless she puts herself out there and encourages us to do the same.
Ask Lots and Lots of Questions: No matter if their stupid, silly or even to personal (what?!) Nicole is always down to ask anyway. With that said:
What have you learned from the "Simple Life" turned "Candidly Nicole" reality star? Sound off in the comments below.