Six Stars Who Have Played Late South African Civil Rights Icon Nelson Mandela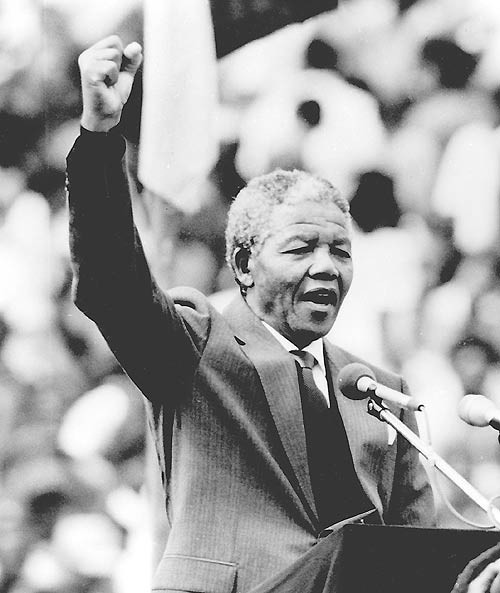 South African civil rights icon and former president Nelson Mandela died on Thursday at the age of 95.

Mandela had been in poor health over most of the last year, and he "passed on peacefully," according to South African President Jacob Zuma, who announced the leader's death on Thursday.

Two films about Nelson Mandela this year, and a handful of movies about the South African anti-apartheid revolutionary have been released over the years. One film, Mandela: Long Walk to Freedom, stars Idris Elba in the title role.

"I am stunned at this very moment, in mourning with the rest of the world and Madiba's family," Elba told the New York Daily News. "We have lost one of the greatest human beings to have walked this earth, I only feel honored to be associated with him. He is in a better place now."

Morgan Freeman, who played Mandela in 2009's Invictus, also paid tribute to, telling the Daily News, "Today the world lost one of the true giants of the past century," Freeman told the paper. "Nelson Mandela was a man of incomparable honor, unconquerable strength, and unyielding resolve — a saint to many, a hero to all who treasure liberty, freedom and the dignity of humankind.

"As we remember his triumphs, let us, in his memory, not just reflect on how far we've come, but on how far we have to go. Madiba may no longer be with us, but his journey continues on with me and with all of us."

Here are six stars who have played Nelson Mandela...


Morgan Freeman in Invictus (2009)