Sir Ivan - From Bank Notes To Music Notes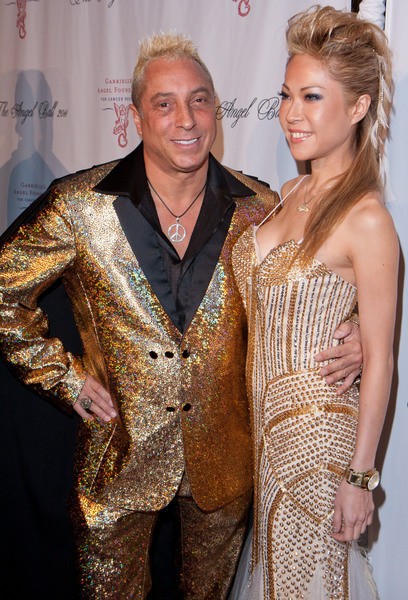 Born the oldest son of a Holocaust survivor and banking mogul, Ivan Wilzig at the age of 45 turned his back on the banking industry to pursue his love of music.  Ever the practical man, Siegbert Wilzig encouraged his son to pursue his music as a hobby but to maintain a "real" job in order to pay the bills.
In a telephone interview Ivan talked of everything from his family to his success as a music artist and his weekend home in the Hamptons.  It all started with a proud son talking about his mother's art museum in Miami – the largest collection of erotic art anywhere including an artifact from the Stanley Kubrick film "A Clockwork Orange".
There is an expression that a man's home is his castle, but in Ivan's case that expression is literal.  He and his brother Alan constructed a castle but not just any castle – this one is a recreation of an authentic Mediaeval castle complete with moat, gates, drawbridges, period weaponry, and a dungeon.  And of course; no man can live in a castle without a proper title…
…and so Sir Ivan was born.  At first it was all in fun when Ivan got a license plate that read Sir Ivan and his brother had one that read Sir Alan.  But the name stuck and now he is known as Sir Ivan the world over.
Then there's the music.
The son of a Holocaust survivor who also had 59 relatives who died at the hands of the Nazi regime; Sir Ivan is acutely conscious of the violence in the world today – murder, terrorism, and suicide bombings on a daily basis. Feeling the need to bring back the days of the flower children and songs of love, Sir Ivan chose the songs of the sixties but with a new twist.  Sir Ivan performs what he calls technippy – hippy songs with a techno beat.
Introducing his music to a whole new generation, Sir Ivan chose a song from a man he called a prophet and a genius – John Lennon and "Imagine".  The song broke the top 40 of the Billboard music charts on Sept. 4, 2001.  This was followed by "Hare Krishna", "Live for Today", "Kumbaya", and "San Francisco"; all of which can be found on Sir Ivan's debut album "I Am Peaceman".  Sir Ivan's trademark is a large cape adorned with a giant peace symbol.  The album is available for download here.
Sir Ivan said that he thinks it is time to pick up where John Lennon left off and create a new generation of flower children working to bring peace into the world.
Sir Ivan created a charity – The Peaceman Foundation – designed to help foster peace in the world.  Portions of all the proceeds from his music goes toward The Peaceman Foundation.
That first success turned a cautious father into a very supportive one.  Sir Ivan has created even more hits last two singles breaking into the top 10 of Billboard's Dance charts right along side of pop starts Rihanna, Katy Perry, Lady Gaga, and Jennifer Lopez.
Sir Ivan's newest single is called "La-La-Land", an original tune with a catchy beat that expounds on the virtues of "Peace on Earth" debuted on the Billboard Dance Chart at number 49 and has risen to number 32 on this week's chart.
Television fans may recognize Sir Ivan as Mr. Mitzvah on the Syfy show "Who Wants to be a Superhero?" and Sir Ivan's castle has appeared on a program featuring homes in The Hamptons.  Sir Ivan has made numerous appearances on German television.