Single Review: Usher, 'Good Kisser'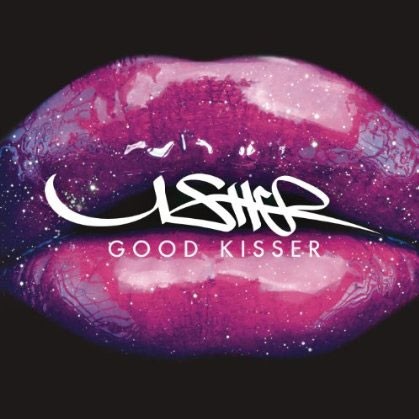 Usher's on 'autopilot' on his suggestive, alluring single "Good Kisser"
Usher's new single "Good Kisser" makes this super fan excited for the contemporary R&B male's upcoming album.  Don't get me wrong, Looking 4 Myself wasn't a bad album, but it also wasn't his best album.  Perhaps part of the issue was it was so pop-oriented, where Usher has been known for staying true to R&B circles.  Regardless, "Good Kisser" definitely sounds like R&B, a la 2014.  Usher gets nasty on "Good Kisser", even if some of it he is able to pass off as being somewhat innocent.  The first notion that he's playing both gentleman and just plain man is the recurrent hook:  "I done been around the word, I done kissed a lot of girls / so I'm guessin' that it's true / make me holla and I bet a million dollars / don't nobody kiss like you / don't nobody kiss it like you, don't nobody kiss it like you, bang bang bang…" Well the monogamous tone of the "Don't nobody kiss like you" is nice, though "Bang, bang, bang" seems to suggest a 'gun' – I'll leave it at that.
During verse one, Usher is smoking weed while his girl is in the kitchen making steak and eggs.  Since it is "Five in the morning", Usher later reasons "We can only be about to do one thing (what)?"  As if the suggestiveness weren't enough, Usher goes on to elaborate "You do it so good, you f*ck my mind / you pull it out, then you open fire…your pretty lips leave me so inspired." So depending on your interpretation, Usher could be saying she transcends being awesome in the sack, so much so Usher wants to make her his wife – or a at least she's more than just a hook-up it seems.   She really gets into his head in other words and makes him think she's the real deal.  Or the meaning that'll get most of the younger audience's attention is that "f*ck my mind" is slang for a certain sex act.  If I had to venture, I'd say that the songwriters definitely intended this double meaning, but they know that street-smart/slang listeners will know Usher is "not that innocent".
A similar scenario arises just a couple lines later as Usher sings the chorus:  "Cause she's such a good kisser / got lipstick on my leg / oh baby / she's such a good kisser / I'mma rain on this parade / Oh baby".  Again, the angelic read is it's all innocent lips locking, but then there's that part about "got lipstick on my leg", not to mention the "I'mma rain on this parade / oh baby" that suggests that 'it's about to go down'.  Oh and if you needed confirmation, Verse two confirms it: "I'm starin' at your barrel / pull the trigger, chitty, chitty, bang / babe".  I'd love to play it off as clean, but I'll repeat the fact that Usher definitely did mention earlier that its 5AM, "We can only be about to do one thing (what)?"
So being honest, "Good Kisser" at least tries to masks its sensuality and horniness with a gentlemanly façade – well for a while at least.  As a song, it's definitely one that captures the ears and sports a different sound from other contemporary R&B joints out there currently.  It may not return Usher to the place he once was – namely 2004 when he was riding atop a modern masterpiece in Confessions – but he's definitely got his swag back on this one.
Verdict: ★★★★
Usher • "Good Kisser" • RCA • Single Release Date: May 5, 2014