Singer-Songwriter Jay Nash Returns To California
Singer-songwriter Jay Nash is playing two special shows in California this month: in Los Angeles on August 22 and in Ventura on August 25. Before his return to the West Coast, he spoke with me about his upcoming record and some admirable goals for his career.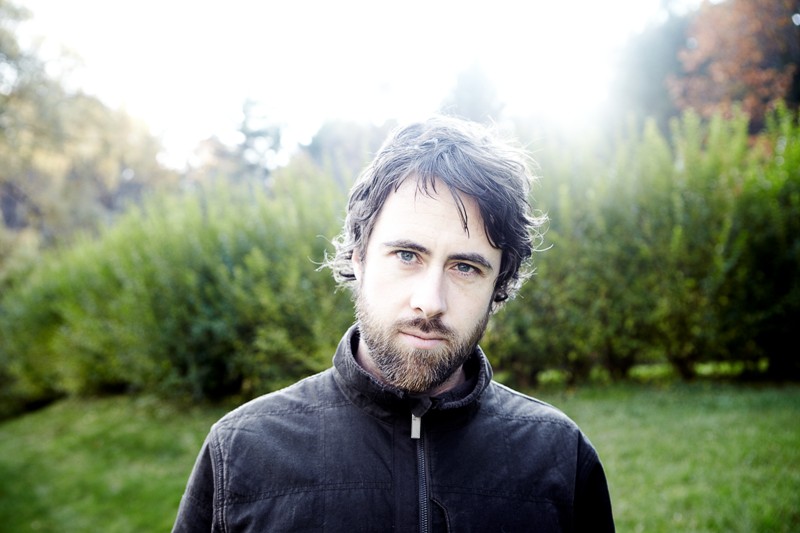 For Jay, music is bigger than just an occupation: it's an emotional and spiritual experience. "It went way back to when I was a kid," he said of his interest in the art. "It wasn't really a career choice as it was finding connections where I was otherwise without [them].
"Basically, I was eleven years old and I was having my first sort of like existential crisis. I was realizing how big the universe is and how long time is, and it freaked me out. The thing that kind of pulled me out of that tailspin was a tape. This tape had the Grateful Dead's 1971 release Skull and Roses. I was listening to it at night as I was falling asleep and all of a sudden I found this connection I'd never felt before.
"I flipped the tape over and discovered Cat Stevens and realized that he was going through the same existential fears and questions that I was. It felt like I wasn't alone."
He went on to play in various bands throughout high school and college, but Jay never lost sight of what had first interested him in music, and the origin of that interest. "I think everybody who plays music is certainly influenced by what they grew up on, and I grew up on the staples of folk rock," he explained, naming favorites such as "The Band, Bob Dylan, Cat Stevens...More contemporary influences like Wilco and I like what Ray LaMontagne is doing. Singers like Sam Cooke or Otis Redding, jazz musicians like Charlie Parker and John Coltrane. There's a lot of great music out there."
In May, Jay released his EP In The Woods, and he's now bringing his music to the West Coast for two dates alongside Garrison Starr, whom he calls "one of my favorite voices on the planet. She's just one of my favorite people in the world." The pair will be playing L.A.'s Room 5 tomorrow and Zoey's in Ventura on Saturday.
Why the brief detour to the West Coast? "I lived in Los Angeles for nine years," he explained, "so I try to stay connected to the community of musicians out there and to my fan base."
Yet he can't stay too long, as he's also hard at work finishing up a new full-length album, which should arrive in 2013. "I'm really excited about it," he said. "It's much different than the last few records that I've made. A lot of those records were about a band sound, and I kind of had this realization after playing hundreds of gigs by myself over the last few years [that] I need to build the recordings around my performances.
"We kind of went the other way with this one. Everything that's on the album is built up around the vocal, which was so different for me. I took it as an opportunity. I was able to find some new musical ground."
Should you not have discovered Jay yet, "I tend to tell people to start with a record called The Things You Think You Need, which came out in 2008. I'm proud of all of them, there's nothing I'd take back, but that's a starting point. That record also helped get me into a little bit larger audience."
While he hopes to be doing some support dates for larger acts in the near future - "I'd love to open for Wilco. I'm kind of obsessed for them. I wish Jeff Tweedy would ask me if I'd go on tour," he told me - Jay's idea of success is less focused on commercial viability and more on sharing that experience he had in his youth with the people who now have an opportunity to listen to his music.
"Hopefully, they find that same connection that I found when I was a kid," he said. "I think that's the whole point of music, just to find a connection. That comes from opening yourself up to the truth, whether it's your own truth or somebody else's. Music remains this thing that connects us and brings us together."
You can follow Jay Nash on Twitter (@Jay_Nash) and visit his official website. For more from Brittany Frederick, visit my Starpulse writer page and follow me on Twitter (@tvbrittanyf).
(c)2012 Brittany Frederick/Digital Airwaves. Appears at Starpulse with permission. All rights reserved. No reproduction permitted.