Singer Neon Hitch Says She's 'Kind Of A Lesbian'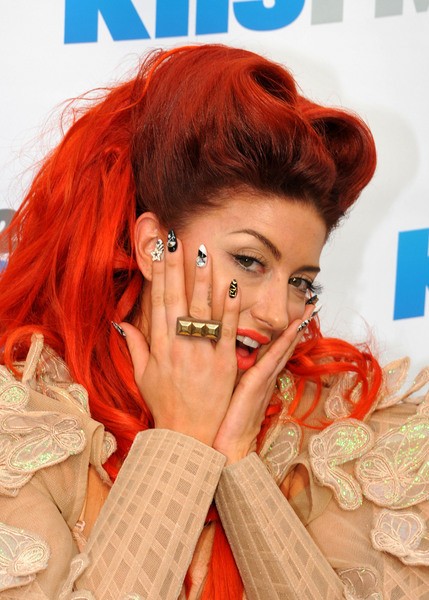 British singer/songwriter Neon Hitch is bisexual.

The 26 year old, who once lived with Amy Winehouse, admitted to reporters at a New York performance on Sunday that she is "kind of a lesbian" and she believes it is part of human nature.

She tells the New York Post, "I have a personal belief that everybody's gay. Maybe some people don't know it."

Hitch stops short of naming her former female lovers, although she reveals will always have fond memories of a "wonderful" night she shared with a mystery woman.

She says, "I really don't want to say her name, but she's not with us anymore. (She was) the most beautiful human being I've ever met. She introduced me to... being kind of a lesbian. She's not with us now, but she's looking down upon us."

And the co-writer of Ke$ha's hit Blah Blah Blah is convinced she picked up her attraction towards women from her mother, who developed a love for the same sex when her husband turned abusive.

She continues, "I think that really sent her over the edge and (she) realized she was kind of... over having boyfriends. Then she kind of decided women was her path. I found out when I walked in her caravan one day and found her in bed with a lady!"