Singer Jewel Is Nearly Unrecognizable With Brown Hair & Straight Teeth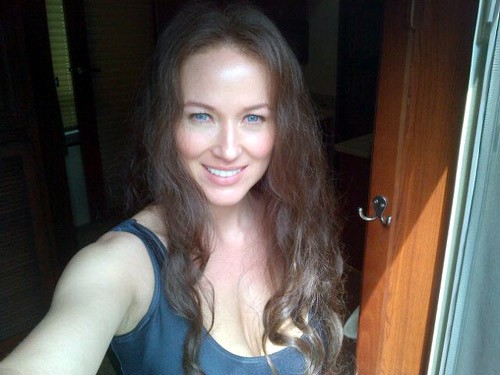 One of the things we've always loved about Jewel is she is down to earth and keeps her crooked teeth despite becoming famous (and earning enough money to straighten them).
Her quirky smile gives her character - but not anymore!
The songstress debuted a near-perfect grin, brown hair and blue eyes on Twitter Tuesday, writing: "Here I am as June in my trailer with her blue eyes and perfect teeth."
Jewel made the transformation for her role as singer June Carner Cash, wife of Johnny Cash, in an upcoming Lifetime Television biopic.
The good news is that the look isn't permanent. Jewel will revert to her old chompers after she's finished filming.
Reese Witherspoon won an Oscar for her portrayal of Johnny Cash's second wife in 2005's "Walk the Line" biopic. We're curious how Jewel will tackle the same role.
Here's the Jewel we all know and love!