'Sin City' Star Jessica Alba Throws Out First Pitch At Dodger Stadium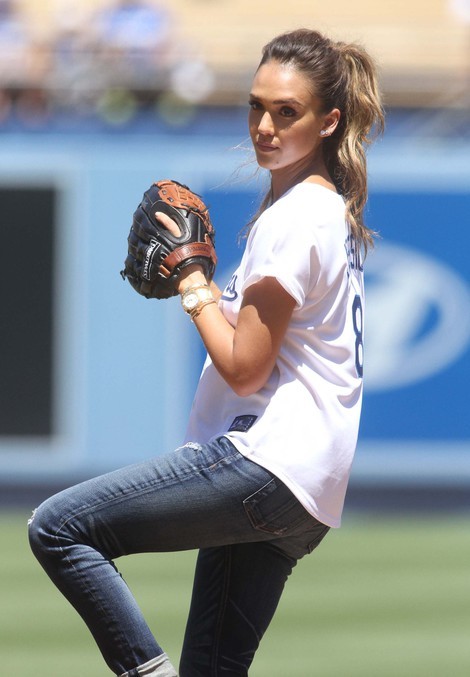 Jessica Alba has shown off her athletic prowess in both Sin City and FOX's early 2000 TV show Dark Angel. And yesterday she demonstrated that she can not only perform with the assistance of multiple takes and stunt doubles, but on 100% live TV with no chance of the director yelling "cut."
Alba took to the top mound, after some adorable warm-up tosses with an unnamed Dodgers player, and delivered a pitch that would make even Randy Johnson proud (and 50 Cent envious).
Well, not exactly. The pitch was a little bit of a lob and would have probably hit the batter had there been one standing in the box. 
Which is ok, because she is an actress and not a professional baseball player. 
I'll still be checking out Sin City: A Dame to Kill For when it premieres later this month.
You can check out the video below.