'Sin City 2' Director Robert Rodriguez Wants Jessica Alba To Star In All Of His Films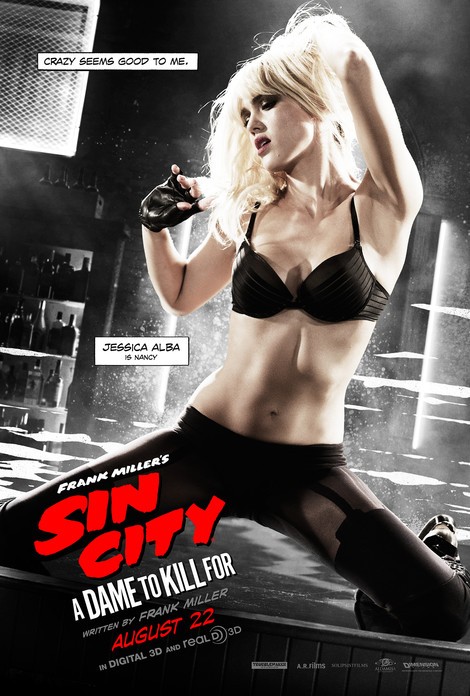 Sin City: A Dame To Kill For director Robert Rodriguez wants actress Jessica Alba to appearn in evry film he makes.

Rodriguez has already cast the star in several of his films, including both Machete films, Spy Kids 4, and both of his Sin City pictures, but the first time he met her, he actually turned her down.

"I met her when she auditioned for me at 17. She was too young for this role for this movie I was doing but I kept my eye on her because she was of the few Latin actresses I saw trying to break through," Rodriguez tells World Entertainment News Network (WENN). "I encouraged her and said, 'Keep going, keep going.'"

Keep going she did, ultimately landing the starring role in Fox's "Dark Angel" in 2000. Then in 2004 the director took a chance and cast her as Nancy in "Sin City."

"We saw each other over the years and we said we'd have to work together," he explains. "When it came time for Sin City I met with her and there she was... I knew I liked Jessica and I wanted to work with her..."

Rodriguez explained that the character she plays in "Sin City," Nancy, was difficult to translate from book to screen, so he took a chance and had Alba make the character work.

"She created something that even inspired Frank [Sin City comic writer Frank Miller] to write this next story for her... She created almost something new with him."

Alba has appeared in five of Rodriguez' films, and the director wants to keep working with her.

"I'm always trying to work with Jessica; she's awesome," he says. "She's in my 'Machete' movies, she's in my 'Spy Kids' movies. I'm trying to put her into every franchise I have!"

"Sin City: A Dame To Kill For" opened in theaters on Aug. 22.