'Simpsons' Marathon Smashes Records On FXX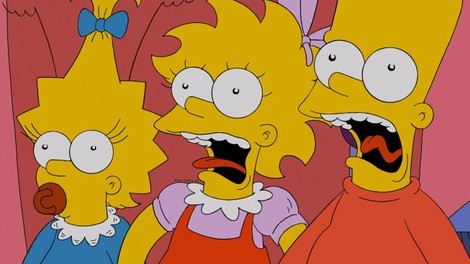 Running a 12-day marathon of "The Simpsons" has been a lucrative move for FXX.
The network launched an ultramarathon of the animated program on Thursday, and the first day (filled with 34 episodes) smashed rating records for the cable network, which launched last year, according to the LA Times.
During prime time, over 1 million viewers tuned in, a fivefold increase, according to Nielsen.
FXX president of program strategy Chuck Saftler said in a statement: "We knew that 'The Simpsons' could be transformative for FXX and its performance yesterday truly exceeded our wildest expectations."
The network will be running every single one of "The Simpsons" episodes (a whopping 552) during the marathon.
In related news, a crossover episode featuring "The Simpsons" and "Family Guy" will air on FOX Sept. 28, the same date as the highly-anticipated season premiere of The Simpsons during which a major character from the series will die.