Simon Kassianides: Actor & Filmmaker Makes Big Moves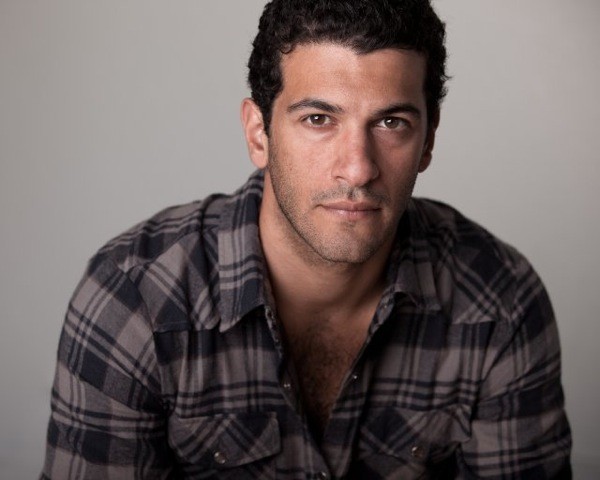 While he wasn't "Bond, James Bond".  Simon Kassianides came close enough when he landed the role of Yusef in "Quantum of Solace" opposite Daniel Craig.  The handsome actor says, "There is a part of me that will never grow up and that 'kid' in me was working on a set with James Bond. It was a dream come true."

By the time Kassianides appeared in "Solace", he was already widely recognized in his native UK for television roles like "Wuthering Heights" with Tom Hardy and he continued to work steadily after. But when LA called, he answered and it has proven to be a smart move. He's been tapped for memorable roles on "Burn Notice" and "Nikita" as well as the romantic male lead in the Hallmark movie "Smooch" among others.  In a few days, he heads to Austria to shoot USA Network's "Covert Affairs" with Piper Perabo.  Kassianides says he's been a fan of the actress for "ages" and is thrilled to be working with her. He's also pleased that he'll be playing a Greek, albeit a Greek arms dealer. "It's one of the very few occasions where I'm playing a character from my actual ethnic background. So 'hello' to all you other proud Greeks out there," Kassianides says warmly.  
 
This month, one of Kassianides's latest films, Richard Raymond's "Desert Dancer" created some buzz at the Cannes International Film Festival.  Kassianides says that "It was a passion project and everyone worked tremendously hard to bring it to life."  It is a powerful true story of Iranian dancer Afshin Ghaffarian (Reece Ritchie), who risked his life for his dream to become a dancer despite a nationwide dancing ban. Kassianides plays "Sattar" who represents the moral standpoint of the regime in power.  The film also stars Freida Pinto.  Another project he is equally proud of is "Gezzas", which he co-directed with Mark Jackson. His directorial debut about London gangsters locking horns with LA's "gay mafia" led to a "Best Feature Film" nomination at the Hollywood Film Festival as well as the British Independent Film Festival's "Best Actor and "Best Supporting Actress" awards.  Of the film's success, Kassianides is simply grateful.  "To know that your film is being enjoyed by anyone outside of your group of long suffering friends is a fantastic feeling."  After he returns from shooting "Covert Affairs," Kassianides is eager to get back to his latest project, a feature film still in development called "LAife".  Perhaps a fitting title for an actor and burgeoning director who clearly knows how to put his worlds together.