Simon Cowell Says Lauren Silverman Is Not A Gold Digger, Unborn Child Won't Inherit His Fortune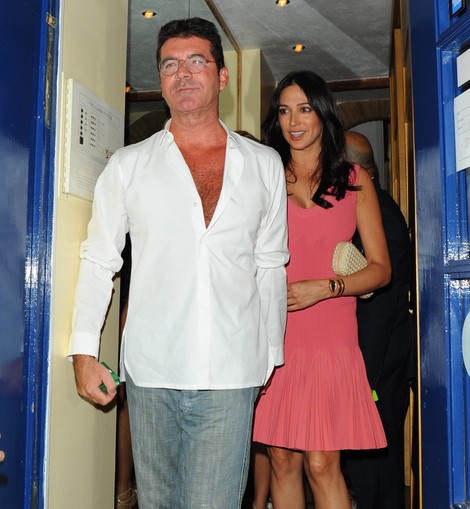 Simon Cowell says his expectant girlfriend Lauren Silverman isn't after his money. In a recent interview with Ellen DeGeneres, "The X Factor" judge called gold digger rumors "absolute nonsense."

This summer it was revealed that Silverman, who was married at the time, was expecting a baby with Cowell. The news was bittersweet because Cowell knew the media would go nuts over the news.

"Oh my god, this is exciting and this is going to be a bit of a nightmare for the next few weeks - because everyone knows it was well documented. It was kind of uncomfortable, you know, the situation."

He continued: "I obviously can't blame the media - it was kind of what I call a juicy story," he says. "But there was a lot of stuff that was said about her: that she trapped me and that she's a gold-digger. It's absolute nonsense. She's a great girl but, like I said, it was awkward because of the circumstances."
The dad-to-be's worth is an estimated $360 million. He recently told Britain's Esquire magazine he would leave his money to charity. "I'm going to leave my money to somebody. A charity, probably - kids and dogs. I don't believe in that passing on from one generation to another... Your legacy has to be that hopefully you gave enough people an opportunity, so that they could do well, and you gave them your time, taught them what you know. I like that feeling."
DeGeneres also probed about the sex of the baby, asking if it was a boy. Cowell answered, "You'll have to wait and see."

DeGeneres kept pressing the issue, declaring: "But it's a boy." And Cowell responded, "Well, there are a lot of boys in my family so the odds are..."

Not giving up, DeGeneres said, "Right, that it's going to be a boy. And so what's his name?" Cowell responded, 'I'll tell you later.