Simon Cowell Rules Out Having Kids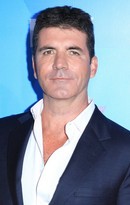 X Factor judge Simon Cowell has ruled out the idea of having children because he lacks the time and patience to bring up a baby with his hectic lifestyle.

The star, who is engaged to make-up artist Mezhgan Hussainy, admits he has always wanted to become a father, but as a 51-year-old music and reality TV mogul, he isn't convinced he'd be a good dad.

He tells GQ magazine, "Truthfully, with the schedule, the crazy hours, I don't think it would work... With the way I live my life, I wouldn't have the patience. I'd sort of want people born at the age of 10."

So what's he going to do with his fortune if he has no heirs to pass it to?

"Leave the whole lot to charity. That makes sense. You can enjoy it while you've got it, and then it's gone to good causes afterwards."

The outspoken Cowell says those good causes will be charities benefiting children and animals.