Simon Cowell: Pippa Middleton Has The 'X Factor'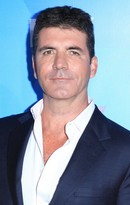 Music and TV mogul Simon Cowell is desperate to land royal wedding sensation Pippa Middleton as a client - because he'd like to make her a star.

The former American Idol and current The X Factor judge has no idea if the Duchess of Cambridge's sister has any talent - but, like the rest of the world, he likes her look.

He tells Life & Style magazine, "I haven't heard her sing, but if she walked in and said, 'I want to be a TV star,' I would sign her on the spot. She has the X factor. To overshadow your sister when she's the one getting married? That was impressive."