Simon Cowell Pelted With Eggs On 'Britain's Got Talent'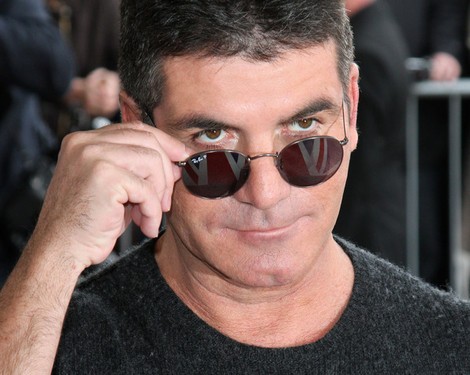 On Saturday night, Simon Cowell was pelted with eggs by a failed wannabe during the live final of Britain's Got Talent

The music mogul was seated with his fellow judges Alesha Dixon, David Walliams and Amanda Holden watching a performance by opera-singing siblings Richard and Adam Johnson when a lone girl stormed the stage with a box of eggs and began hurling them at a stunned Cowell.

One of the missiles hit its target, leaving Cowell with egg running down his jacket as security ushered the woman off the stage.

It has emerged the girl behind the stunt is Natalie Holt, who was playing violin for the Johnson brothers and was a failed contestant from last year's Britain's Got Talent.

Holt has now apologized for her egg-throwing antics in a statement, which reads, "I want to apologize to Richard and Adam for overshadowing their performance. I've never done anything like this before and in hindsight I have realized it was a silly thing to do."

Cowell took the attack in his stride, simply removing his stained jacket and continuing with the show.

The talent contest was eventually won by shadow dance troupe Attraction.