Simon Cowell On Mariah Carey Joining 'Idol,' Britney And Demi On 'X-Factor'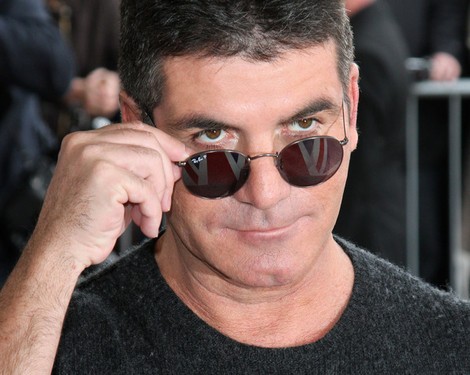 Yesterday, Fox presented their new panel for The X-Factor to the Television Critics Association via satellite from their auditions in Miami. New judges Britney Spears and Demi Lovato joined Simon Cowell. Cowell had some choice words for Mariah Carey, joining his former show American Idol as a judge.
"I'm happy for her actually," Cowell said, adding what he sees as her upcoming challenge. "I like Mariah. I think she's going to find it difficult to say no. You've got to say no to people. She's sweet but I think she'll be great. I got wind of this last week so I knew it was going to happen."
For his current show, X-Factor, Cowell is looking for a new host, and he's considering two hosts. "That's the plan, to have a boy and a girl and ideally I would like someone, we'd all like someone, who maybe hasn't actually been a host before. I think there's a different role on this show going forward as we've learned over the years making it. [Producers] are screen testing some people in the next three to four weeks so we should make an announcement around mid August.
On the notable additions to X-Factor's judge's panel, Cowell praised Spears and teased Lovato. "She [Spears]'s a really, really good judge. Demi is a brat. But there's something really likeable about her as well. The show, because it has such a young audience, it needed someone younger because I'm in my '30s [joking]. That's what they both bring and it works brilliantly."
Compared to Spears and Lovato, Cowell says, they make him look like the nice guy. "Britney's quite mean as we'll disover. I promise you, you'll see this on the show, they are harder to please than me or L.A. They are happy giving people a no. That's why we hired them. The fact that [Spears] has been successful for so many years is testament to her star power. Demi, I thought for the last couple of years is one of the hottest new artists around.  I have to unfortunately agree with them some of the time." 
X-Factor returns to Fox September 12.