Simon Cowell in Talks With Nicole Scherzinger & Cheryl Cole for U.S. 'X Factor'

Music mogul Simon Cowell is still refusing to name names for his U.S. X Factor judging panel, but he has confessed he's talking to both Nicole Scherzinger and Cheryl Cole.

On Monday, Cowell confirmed he would be one of the three judges when the hit British talent show takes over TV later this year, but he's coy about who'll join him.

However, he did let some trade secrets slip in a new TV interview with ex-girlfriend Terri Seymour.

He told the reporter for news show Extra he and his production team are "talking to" Scherzinger and Cole and admits his former American Idol judging pal Paula Abdul is "in the mix" with the other potentials.

But Pussycat Dolls star Scherzinger appears to be a favorite. Simon says, "She is gorgeous and she does know what she's talking about."

He also dismissed reports George Michael might be on the panel and Cowell has also ruled out Christina Aguilera after her national anthem mess at the Super Bowl on Sunday.

He jokes, "Pre Super Bowl, yes; post no."

Cowell also confessed he "likes" Usher and Ricky Martin - and Black Eyed Peas star Fergie: "I love Fergie... She's one of the most underrated singers in this country."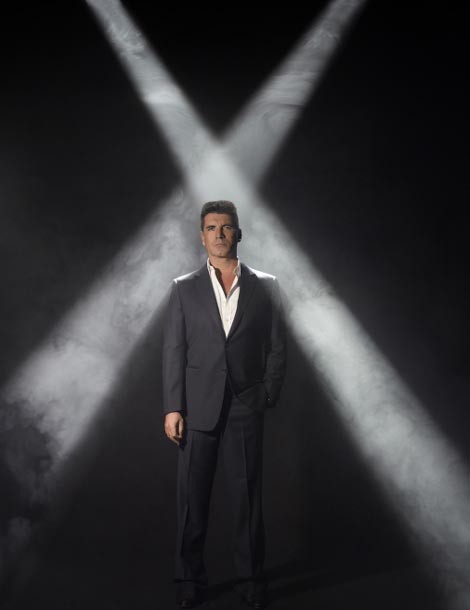 Click for more great Nicole Scherzinger pictures:
Click for more great Cheryl Cole pictures: