Simon Cowell: 'I Would Have Rejected Lady Gaga'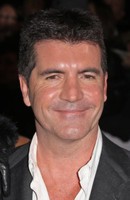 Simon Cowell has stunned pop fans by confessing he would have kicked Lady Gaga off the American Idol stage if she'd auditioned for the talent show before becoming a superstar.

The man who helped give Kelly Clarkson, Jennifer Hudson, Jordin Sparks and Carrie Underwood their big breaks on Idol admits he would not have appreciated the "Poker Face" hitmaker if she had showed up in one of her crazy costumes.

He tells Life & Style magazine, "She would have been thrown out within 10 seconds... It would have been one of the kooky auditions."

But Cowell admits Gaga's success has made him think twice before dismissing talent: "Now you have to be more open-minded and embrace that level of expression. You hope to God you can find someone like her."